Playcrafting is the place to see and play the newest independent games being made in New York and meet the people who built them. Join us to watch developers show off their latest games and describe the process of making them. Be among the first to play some of the most innovative games to come out of New York's vibrant community of game developers.
Join our community of game developers, designers, creatives, investors and more building across multiple platforms and genres. Enjoy complimentary pizza as you meet the developers and network with game professionals from throughout our local community. Hope you can make it!
Want to demo your game? Submit it here and we'll be in touch.
---

For Attendees:
You must register on Eventbrite. Please include the first name, last name and email of each person you are registering (including yourself) when you RSVP so we can add you to our guest list for the evening. All names must be on the list to get past building security.
---
Headlining Game: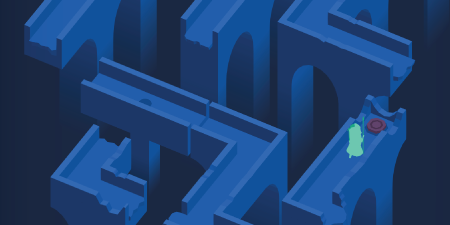 WHERE SHADOWS SLUMBER by Game Revenant

Where Shadows Slumber is a mobile adventure puzzle game that takes place in a world that has been plunged into darkness. You will guide Obe, an old man who discovers a mysterious lantern in the forest, on one last journey. The only tools at your disposal are your wits and the chaotic nature of the universe. Anything that is not touched by light has the freedom to change. This governing principle will be your guide in the darkness, but also your undoing. After all, if you are not touched by the light, you have the freedom to change as well. What will you become?
Coming September 20th: Download here.
---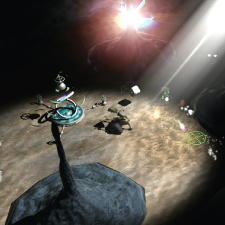 BOOM BITS by Naughty Children at Play
Boom Bits is a single-player shoot-em-up set in the distant future where humans have been forced to leave the planet. You must protect the cargo and get to the launch site to rejoin the humans.
Play it: Here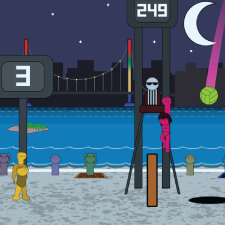 FINAL SPIKE by Sean Heron
Final Spike is a two-player local multiplayer game based on a classic staple of the Summer Olympic Games–beach volleyball. Players compete against each other to see who can score the most points, using sets, slides, spikes, fastfalls, and the powerful Final Spike technique to take whatever advantage they can get to win!
Play it now: Here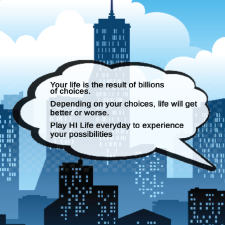 HILIFE 2019 by Hidden Impact
HILife 2019 empower's people to take risks, explore different choices, experience consequences, expand their mind, or just mess up their lives… one decision at a time. It is a free-to-play game where players can navigate all of life's complexities by making thousands of real-life decisions.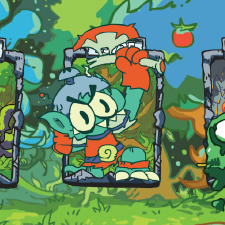 KICK, PUNCH, EAT MEAT by Robot Monkey Brain
Kick, Punch, Eat Meat is a deck building, adventure, card game coming to Android and iOS. Explore a wacky world while you collect cards and battle enemies in fierce, One-V-Whatever card combat. With a brutal yet goofy style you'll chuckle your way through the fantasy-ish world of Kick, Punch, Eat Meat.
Check it out: Here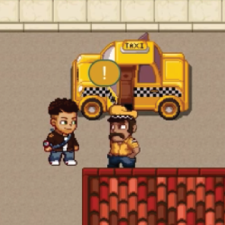 SPYWATCH LEX by Scholarcade
Learn new languages in a game that's actually fun to play!
Check it out: Here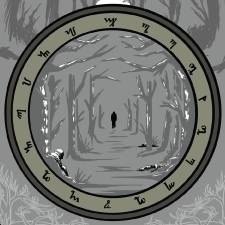 NEVER TO RETURN by Maskmaker Productions
A cutthroat game of getting ahead with a paper-thin veneer of cooperation, play as a group of middle-era villagers trapped in a malicious wood, attempting to escape with their lives and sanity intact. A game of embracing your nightmares, stabbing your companions in the back, and making the best of a bad situation, Never To Return is for 2-5 intermediate level players.
Check it out: Here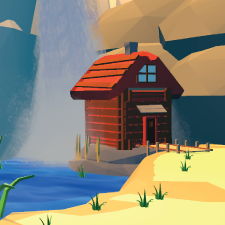 OH CAPTAIN VR by Midnight Coffee
Oh Captain VR is an "open island," sandbox-style, pirate adventure game built from the ground up for VR. You can sail the high seas, explore the island, loot, pillage, plunder, and more! Build fortresses and fight with a variety of tools and weapons!
Check it out: Here
---
OUR VENUE SPONSOR

About Alley powered by Verizon: Alley powered by Verizon locations are developed by Verizon, the world's leading technology company, in collaboration with Alley, a membership-only community workspace for creators. Each location is a curated community powered by the emerging technologies and thought-leadership of Verizon.
---
In the interest of fostering an inclusive and safe environment at all of our events, our Code of Conduct will be enforced.
---
Visit us at playcrafting.com | Tweet us at @Playcrafting #DemoPlay