What do Uncharted 4, Rachet & Clank and Call of Duty all have in common? Each of these hit games uses Autodesk's Maya software to generate the 3D characters and environments that bring them to life for millions of players around the world. Now, it's your turn.
Maya is one of the game industry's most powerful tools. Its animation, modeling, simulation, and rendering software provides an integrated, powerful toolset. Use it for animation, environments, motion graphics, virtual reality and character creation. Whether you're looking to build custom games of your own in 3D or get a job at a larger games or media studio, Maya proficiency will help you craft interactive 3D experiences like no other. In this full-day workshop, you'll team up with pro Lee Wolland - the Art Director, Technical Artist and Creator of the breakout hit fighting game Punch Planet to learn the ins and outs of Maya. This workshop will teach you the basics of using Maya and Photoshop for asset creation by going hands-on. By the end, you'll be able to build your own assets or modify existing ones for use in Unity or Unreal.
---
Featured Topics:
Navigating Maya UI

Modifying Assets

Creating Simple Assets

Importing Assets
---
Meet Your Instructor: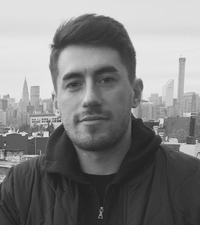 Lee Woland is a Senior Character Artist and Technical Director for with over 14 years industry experience. He has held a lead role in both Modeling and Rigging departments and also specializes in Motion Capture, Game and Look Development contributing to titles such as League of Legends, Dante's Inferno, and more.  He has 4 years experience as an educator and a strong background in Illustration and Anatomy. Visit leewoland.com to see more of Lee's work.
---
Questions? Talk to us nyc@playcrafting.com.