Playcrafting and Microsoft are back with a huge jam site in NYC for the 2017 Global Game Jam!
Join us for a weekend of game-making plus free talks and workshops, refreshments and prizes! Stay tuned to this page as we confirm speakers, workshops and prizes in the coming weeks!Want an idea of what's in store? Check out this recap from last year presented by Xbox's own Major Nelson (Larry Hyrb)! Last year's site featured more than 500 participants and 60 games made.
---
For participants:Each participant will need to register both here on Eventbrite and at our site on globalgamejam.org. All projects must be submitted to the website in order to be considered for prizes. Entry to this event is free, but please sign up on Eventbrite so we can have your name at the door. You do not need to be onsite the entire weekend to participate or to be entered for prizes.  The site itself will be open 6pm to 8pm on Friday, 9am to 9pm on Saturday and 9am to 8pm on Sunday. Games can be worked on outside of the site, but we'll be closing down at the specified time each night.This is an inclusive site - people of all ages and backgrounds are welcome to join. Children should be accompanied by a parent or guardian. You do not need to be an active game developer to participate. Many game developers will be in attendance, though, too!All games will have the same theme, which will be announced at our kickoff on Friday night. If you have more questions about how the Global Game Jam works, visit globalgamejam.org. We will provide free meals and workshops throughout the weekend and will also have designated quiet zones for teams needing the space to concentrate.In the interest of fostering an inclusive and safe environment at all of our events, our Code of Conduct will be enforced.
---
Tweet along with us throughout the event!#MSPlay17 @PlaycraftingNYC @MicrosoftNY
---
Schedule:Day 1 – Friday, January 20th6pm - 8pm: Check In & Team Formation Throughout6pm: Keynote Premiere, debuting the design constraint         Welcome from Playcrafting and Microsoft         Ice Breakers & Team Formation7pm: Dinner8pm: End of Day 1Day 2 – Saturday, January 21st9am - 9pm: Working on Games9am: Breakfast11am: Deadline to create user profile and game page on our GGJ website10-11am: Intro to Game Design (Alec Dawson, Simple Machine)11am-1pm: Intro to Unity (Adina Shanholtz, Microsoft)1-2pm: Lunch & HoloLens Tech Talk (Gavin Bauman, Microsoft)1-3pm: Intro to Game Making for Kids (Adina Shanholtz, Microsoft)2-3pm: Intro to Unreal Engine (Rachél Bazelais, Code Liberation)3-3:30pm: Art & Music Resources (Olga Polukhina, Pixelrouter)3:30-4pm: UX/UI Basics (Adelle Lin, Code Liberation)4-5pm: Intro to Making VR Games (Robert Canciello & Hessvacio Hassan, Eos Interactive)6pm - 7pm: Playtesting each other's games 7pm: Dinner & Retro Console Development Talk (Andy Reitano, Microsoft)9pm: End of Day 2Day 3 – Sunday, January 31st 9am - 3pm: Working on Games9am: Breakfast1pm: Lunch 3pm: Deadline for submitting games!3-5:00pm: Playtime                 Judges choose finalists. 5:00-6:00pm: Winners are announced & present their games.6pm: Dinner & Wrap Up8pm: End of Day 3
---
What to Bring- All of your own equipment (laptops, cords, controllers, adapters, software, etc). Anything you need to make a game over the weekend will need to be brought by you. We will not be providing. - A laptop with the relevant software downloaded and installed for any workshops you're attending.- A government-issued photo ID.
---
What NOT to Bring- Large fabric items (stuffed animals, couches, etc.) - External speakers. - Fake (or real) weaponry of any kind. - Confetti/glitter/etc that makes a mess. - Anything that can't be carried in a regular elevator. - Anything that can't be easily transported through narrow corridors. There are some tight spots in the building. - Smoke machines, strobe lights, disco balls.- Anything dangerous or threatening (everyone has to go through Microsoft security).- Anything that would be inappropriate for kids to interact with.
---
We Will Provide- Outlets, wifi, meals (dinner tonight, breakfast/lunch/dinner Saturday, breakfast/lunch/dinner Sunday). We cannot guarantee that we will meet everyone's dietary restrictions, so you can grab food and bring it back if need be.
---
Jam Site HostsFind these folks if you have questions!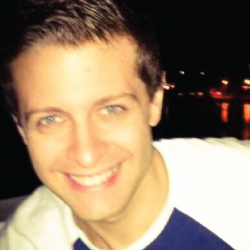 DAN BUTCHKOCEO & Founder, Playcrafting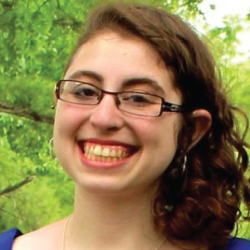 ADINA SHANHOLTZTechnical Evangelist, Microsoft
---
PrizesEach member of the winning teams will receive the following: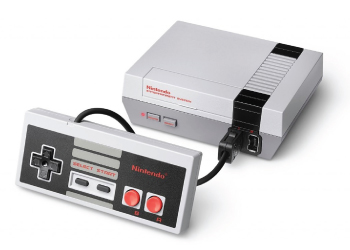 FIRST PLACE - NES Classic Edition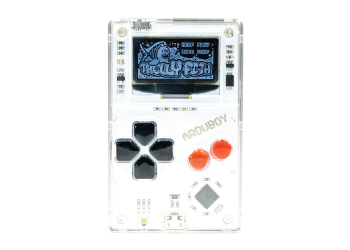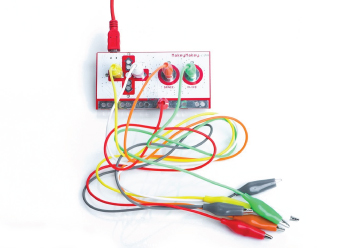 SECOND PLACE - Arduboy (Portable System & Arduino Dev Kit) & Makey Makey Kit (Turn Anything into a Controller)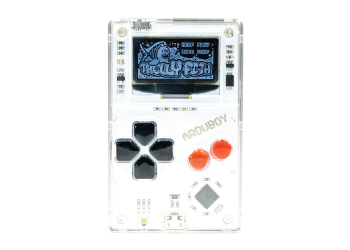 THIRD PLACE - Arduboy (Portable System & Arduino Dev Kit)All members of the top 3 teams will also receive the following:- One-night Playcrafting class of his or her choosing- Microsoft Gift Bag, including:            - Mobile Charger            - Cyclone Sportsback            - 4 Port USB Hub            - PET Bottle with Flip Spout and Infuser             - Thermo Bottle            - StickersBEST 3D GAME - Sketchfab Gift Bag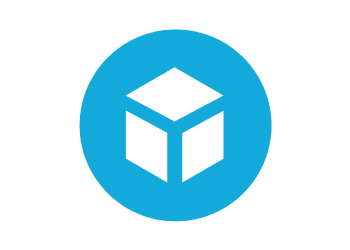 - 6 month Sketchfab Pro License- Sketchfab Google Cardboard- Stickers/Pins- 3D Game Art potentially featured on Sketchfab
---
Judges:The following judges will be choosing the top games in our main competition: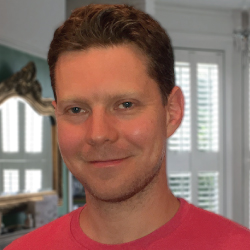 SAM BARLOWExecutive Creative Director, Eko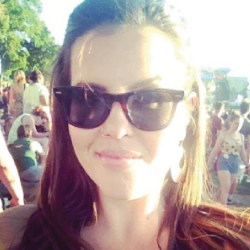 ANYA COMBSGames Outreach Lead, Kickstarter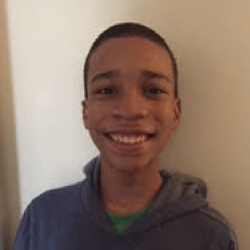 KHAMANI HAMILTONAspiring Game DeveloperMember of 1st Place GGJ 2016 Winning Team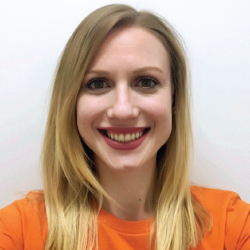 SARAH MAYManager, 5th Avenue Microsoft Flagship Store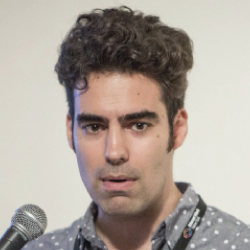 KURT BIEGCEO & Founder, Simple MachineJudging Best 3D Game on behalf of Sketchfab: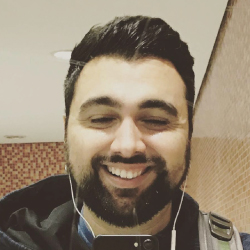 MICHAEL CALVERTGames Evangelist, Sketchfab
---
6th Floor Site Map: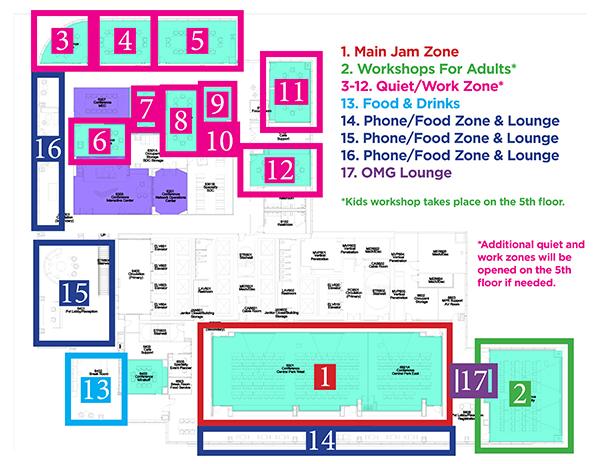 ---
Please note: Filming is occurring at this event. You may be videotaped or recorded. Food will be available in limited quantities. Please be courteous.Event Partners: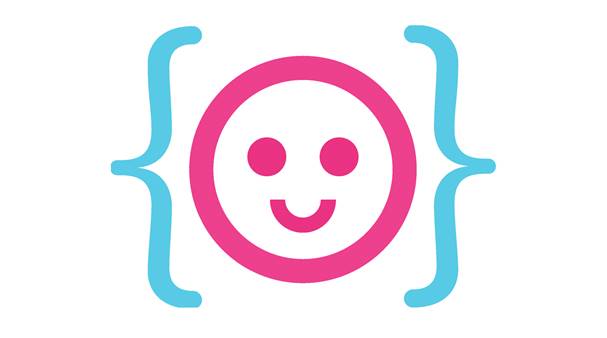 Code Liberation catalyzes the creation of digital games and creative technologies by women, nonbinary, femme, and girl-identifying people to diversify STEAM fields.
---
Notice: Government and Public Education EmployeesMicrosoft wants to ensure that we– and you– comply with applicable government gift and ethics laws. As a result, Microsoft respectfully declines to provide government employees with 'giveaways' of Microsoft products or other items of value (including software, meals, and other items) without payment or prior authorization from your agency ethics officer/attorney. Please specify on your registration materials and evaluation form if you are a government employee, refrain from requesting or accepting giveaways during this event unless you pay full marketing value or have provided us with a gift letter from your ethics officer for these items.