50 games. 300 players. 1 night. Join us for our Winter Expo on February 23rd at Microsoft!
Over seventy game developers will be showing off their latest games one-on-one to a crowd of 500 people. For developers, this is a great opportunity to show off their games (finished or unfinished) and get direct feedback from players. For everyone else, it's a unique opportunity to try out the biggest collection of games made in and around SF all in one place. Each game gets its own booth as players meet the developers and try out their games. Throw pizza into the mix and you get Playcrafting's biggest event!
---
For Attendees:In order to accomodate more attendees and make better use of the space, we're now selling tickets in separate time slots. You must register on Eventbrite. Please include your first and last name when you RSVP. Your name must be on the list to get past building security. Also, all guests must RSVP on their own in order to get each name on the list at the door. There will be a limited number of tickets available for purchase at the door. See you all there!For Developers:We're still accepting submissions for this event. If you'd like to submit your game for consideration, please fill out the online form. We'll reach out to confirm inclusion.
---
Featured Games:
Amirelia by FriendCannon StudioAudio Sky by HIGHKEY gamesCalam-A-City by Brian CroninCENTSTORM by Glassbay VenturesChambara by teamokgamesChromaCliX by Sarthak AppsChu's Dynasty by TribetoyCosmoteer by Walt DestlerCrashy Cars by pixelbizarreCrumple: Episode 1 by Nascent Games, LLCCWS by Creative Web SystemsDefend the Cake by Defend the CakeEpitorus by Gabriel FreemanFauna Tower AR by FaunaFace, IncFluffy Combat by River LiuHippy-Skate by Eddy GamesHoly Potatoes! We're in Space!? by Daylight StudiosInterdimensional Llama by Joseph BennettLabyrinth by Free Range GamesLazarUS by Esquirel TMMoonlight by Ramiro NegriNightlife: Swing the Deal by Mousechief Co.Pao Pao Pug by Che-Kang ChuParticular Automata by BarelyInteractiveProject Settlement by Chicken N' BitsSalad Hunt by Salad Hunters Inc.Shard by Glug Glug LLCSnowday by BreachgateSpace Jammers by Spread Shot StudiosSuper Duper Ship 2 by Nicholas LivingstonTwobit by Squidbeam GamesUpventure by Global Champions IncVR Wizards by Narvalous
More coming Soon!
---
Don't miss the after party!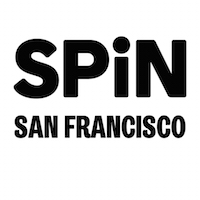 Join us afterwards for drinks and more fun at SPiN!
---
Visit us at www.playcrafting.com | Tweet us at @PlaycraftingSFO