This class is virtual. RSVP via Eventbrite and we will send instructions and appropriate links for you to join via the email you provide per guest in your registration. Instructions will be sent approximately one hour before the event begins.
The class will walk you through a legal road from game design document to first sale and highlight red flags you should absolutely be aware of. It will focus on your broader understanding of what is relevant and why and when it is necessary to be cautious. For that reason, the class will follow the below outline, but not go into great depth, if not necessary for your understanding.
This class will cover:
Setting up the legal foundation for a studio and to develop a game, whether alone or with a team: The reasons for forming and how to form a business entity
Developing your Game with others: NDAs, contractor agreements and other valuable agreements 
Advertising and marketing a video game in compliance with FTC and state regulations for advertisement: Websites, Newsletter, Social Media Marketing, Streaming and more
Selling your Game, from crowdfunding through betas and early access to launch and DLC: EULA, Privacy Policy, Terms of Service
What is Copyright, Trademark, and Patent, and why should I care? How to not infringe other IP, how to effectively protect and monetize your IP, and why should I register a trademark?
Going Through a Publisher: Ins and outs so you get the most out of the deal and the relationship
There will be room for questions throughout the class and at the end, which hopefully will clarify specific concerns typically or specifically raised, which the class was unable to address.
All attendees will receive a class packet including notes, resources, and exercises upon completion of the class.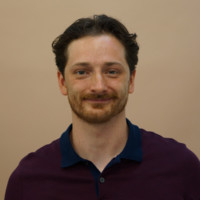 Daniel is the founder of Koburger Law, a transatlantic law firm based in New York and Munich. At Koburger Law Daniel serves the video game, tech, creative, and digital space. Before starting his own boutique, Daniel studied law in Munich, Germany and New York and was an associate at Chris Reid Law for the firm's EU video game practice. Before working at Chris Reid Law, he worked at the law firm SKW Schwarz in the independent movie production practice. Daniel is licensed in Germany and New York and specialises in intellectual property and ICT, transactional and unfair competition law. Predominantly, he represents indie studios and indie publishers from setting up their business through counseling on day to days to negotiating publishing and investment deals.
In this capacity, Daniel speaks regularly at venues such as Gamescom or for the German video game association "game" on numerous practical and legal issues, which indie developers regularly encounter.
On a personal note: Daniel's desire as an attorney is driven by assisting people who have an idea, a purpose and the enthusiasm to realize these, but need help handling the difficulties the legal system or the business can pose. His favorite game and universe is Shadowrun; video games that had the largest impact on him are: Ultima Online, Gran Turismo, Counter Strike and HOMM3.