This event is virtual. RSVP via Eventbrite and we'll email instructions for you to join via the address you provide per guest in your registration. Instructions will be sent one hour before the event begins.
Playcrafting is hosting a weekly Global Game Night series every Wednesday to demo and spotlight games and creators from around the world! Games have the power to transcend boundaries and connect people across the globe no matter who they are or where they're from. Tune in from the comfort of your computer as we take you on a world tour of games. Each week, you'll meet a lineup of game developers from a different place as they show you their latest and greatest. We'll have time for Q&A each week and will feature some surprises along the way!
This Week's Theme: MADE IN LOS ANGELES
LA is known for its sunny weather, beautiful beaches, and of course, its thriving gaming industry! Join us as we feature games made in Los Angeles.

Follow along with us: @Playcrafting #GlobalGameNight
Featured Games: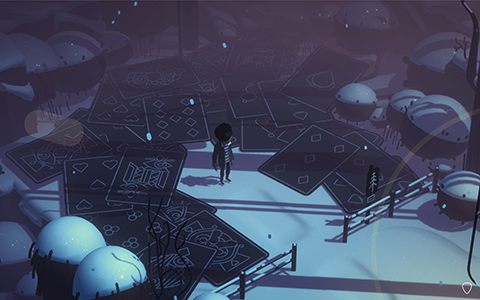 WHERE CARDS FALL by The Game Band
Where Cards Fall is a slice of life puzzle game where you build houses of cards to bring formative memories to life. Create pathways through dreamlike spatial puzzles to navigate the insecurities and emotions of high school and beyond. This is a coming-of-age story where growing up isn't a straight line, but a cyclical process the characters engage with time and time again.
Get the game: Apple Arcade
Stay in touch: Website | Twitter | Facebook | Instagram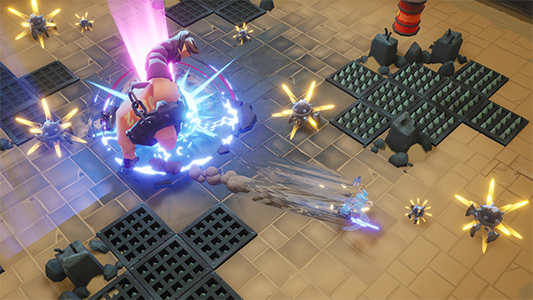 GONE VIRAL by Skullbot Games
Gone Viral is a hack n' slash rogue-lite where you're a prison gladiator battling to escape this arena for the amusement & admiration of a bloodthirsty crowd. Win over fans with over the top crazy combos & utilizing strands of the Mutation Genome to aid in your escape.
Stay in touch: Website | Twitter | Discord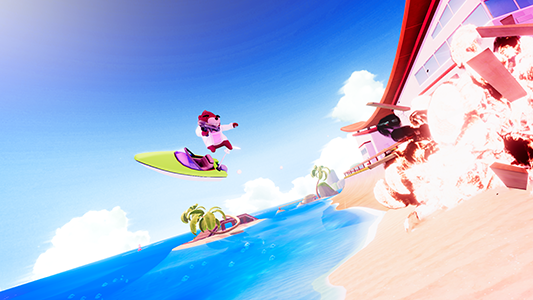 WAVE BREAK by Funktronic Labs
SKATEBOATING…with guns. Wave Break is set in a crime-filled, 1980s era Miami Vice inspired world, filled with outlandish characters, gorgeous environments, and a fresh synthwave soundtrack, where players can score massive points with sick trick combos, play with friends online, or enjoy the single player campaign mode.
Stay in touch: Website | Twitter | Discord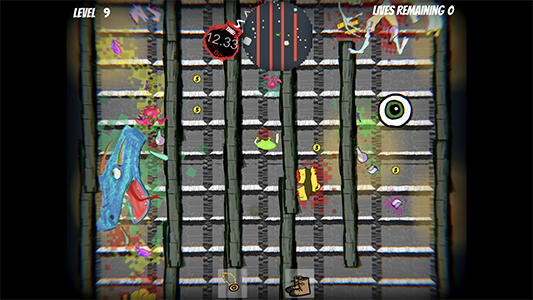 ULTIMATE DUNGEON CLEANER by Alex Fleming
Ultimate Dungeon Cleaner is a fast paced, heart-pounding cleaning game where you play as Grem, a goblin who must clean up after battles as fast as he can. Bodies and debris litter the dungeon floors, if Grem doesn't clean it all up in time he'll have a panic attack! Not to mention his boss will kill him. Keep the Lost and Found tidy, pick up power ups, skillfully dance around difficult terrain in this top down retro thrill ride.
Stay in touch: Website | Twitter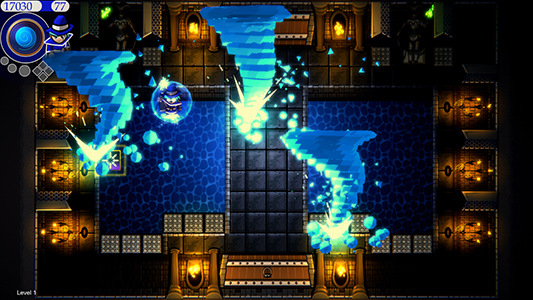 SPELLBEARERS by Whim Independent Studios
Spellbearers is a top-down, 2D, cooperative, Twin Stick Shooter. There is a slew of spells that you collect to power up, ranging from energy grenades that bounce off walls, lightning blasts that unleash devastating chain damage, protective swords made of destructive light, and much, much more! Become the Spellbearer and battle against the hordes of magical enemies to liberate the rulers of three kingdoms that have been overtaken by strong dark forces. With staff in hand, do you have what it takes to uphold the title of The Spellbearer?
Stay in touch: Website | Twitter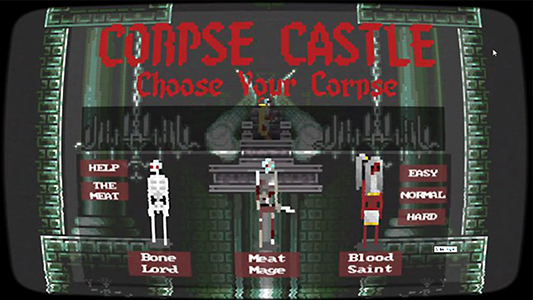 CORPSE CASTLE by Wicked Cake Games
Corpse Castle is a finely tuned, high-velocity Platform Fighter with a focus on unique and bizarre mechanics: I've integrated elements of Bullet Hell and Twin-Stick Shooter to create intense 360o directional combat, designed a unique health system to propagate a vicious back-and-forth pacing, created a dynamic shifting landscape for an ever changing battlefield, and powered the entire thing with a procedural animation system that generates all character motion & animation in real-time.
Stay in touch: Website | Twitter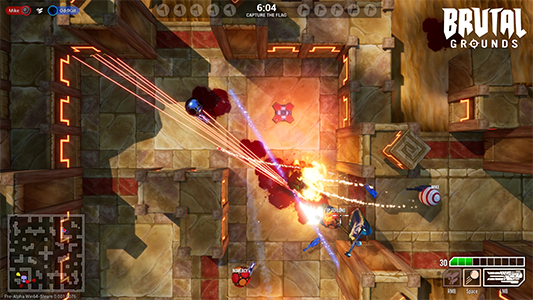 BRUTAL GROUNDS by AGOG Entertainment
Brutal Grounds is a fast-paced competitive top-down multiplayer shooter where you equip a war-ball with various weapons and abilities to battle it out in game modes like Capture the flag, Control, Deathmatch, and more. Matches take place on thoughtfully designed maps requiring a high level of situational awareness – creating a play-style that relies not only on mechanical skill, but also map strategy, area control, flag passing, and strong team coordination. With no characters or back-stories, Brutal Grounds does away with the "Hero" component in order to focus on a unifying balanced movement and fighting system that makes the game play much more like an actual sport.
Stay in touch: Website | Twitter | Discord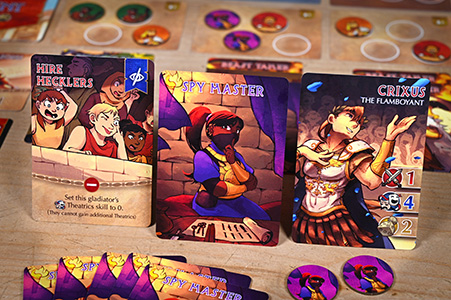 GLADIUS by Cat Quartet Games
In Gladius, play as cunning Roman spectators trying to make the most money by betting on rigging the gladiatorial games. Each round, players secretly place bets on competing gladiator teams. Through the skillful use of underhanded tactics, players can help and hinder teams to alter the outcome of each battle. The player with the most money at the end of three rounds wins! Will you walk away with toga pockets brimming full of gold, or will you be left without a single denarius to your name?
Support the game: Kickstarter
Stay in touch: Website | Twitter
Want to show a game at a Global Game Night? Apply here.
All are welcome – from solo developers and small studios to larger companies and beyond.