This event is virtual. RSVP via Eventbrite and we'll email instructions for you to join via the address you provide per guest in your registration. Instructions will be sent one hour before the event begins.
Playcrafting is hosting a weekly World Game Night series every Wednesday to demo and spotlight games and creators from around the world! Games have the power to transcend boundaries and connect people across the globe no matter who they are or where they're from. Tune in from the comfort of your computer as we take you on a world tour of games. Each week, you'll meet a lineup of game developers from a different place as they show you their latest and greatest. We'll have time for Q&A each week and will feature some surprises along the way!
This Week's Theme: MADE IN PORTLAND
We're headed to Stumptown to showcase games and creators from Portland. Let's get weird!

Follow along with us: @Playcrafting #WorldGameNight
Featured Games: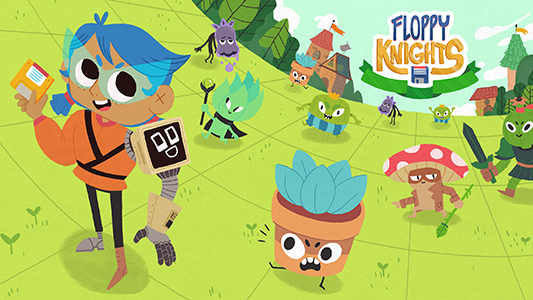 FLOPPY KNIGHTS by Rose CIty Games
What do you get when you bring a microprocessor to a knight-fight? A deck-building, sword-swinging, tactical adventure! Meet the Floppy Knights: tangible projections summoned from floppy disks. They'll help Phoebe and Carlton earn cash and perhaps even save the world in the process.
Keep in touch: Website | Twitter | Facebook | Instagram | Discord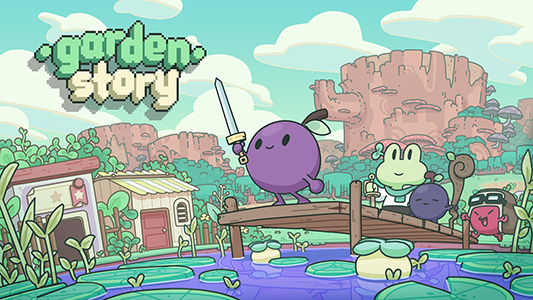 GARDEN STORY by Rose City Games
As the newly appointed village guardian, explore ways to help those around you. Garden Story is a Social Simulator/Adventure RPG that emphasizes helping the community. Traverse a broken island, protect its inhabitants, and solve mysteries while making friends with a fruity cast of characters.
Stay in touch: Website | Twitter | Instagram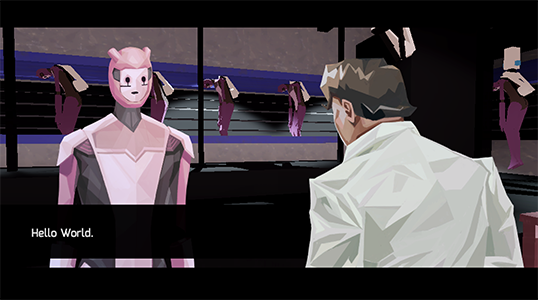 ROBOT ISLAND by New Beings
Play as a robot flight attendant in this 20-30 minute visual novella with 3D exploration. Explore the ship, talk to plants, clean up, and most importantly: empathize with the captain as he tries to figure out some personal stuff during your lonely journey. Oh, and make sure you get his coffee right! Free demo on Steam June 9th! Full game out June 15!
Stay in touch: Website | Twitter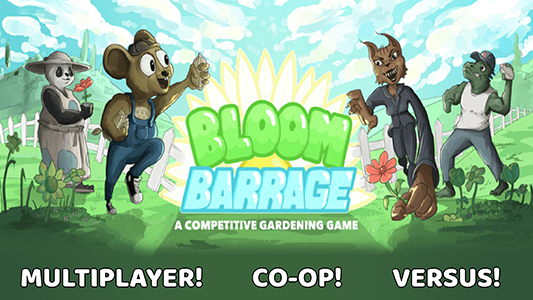 BLOOM BARRAGE by Faun Lily Studios
Plant and throw seeds with friends in a pixel art styled action game! Players will follow the story of Skip as he progresses to become the Bloom Barrage festival champion. Along his journey Skip will compete in various fun objectives to learn planting, skill-shots, and power-ups with his mentor, Serena, the helpful panda. Skip will be challenged by Thoreau, the grumpy iguana and Connie, the sly lynx, as he progresses in the game.
Stay in touch: Website | Twitter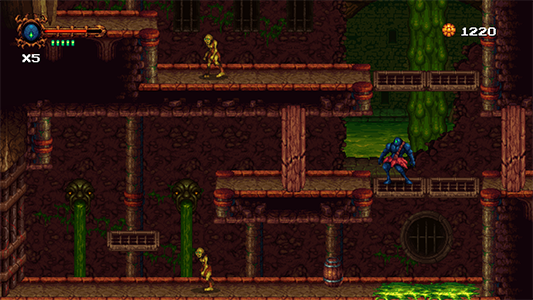 PRIMAL LIGHT by Fat Gem Games
2D action platformer being developed for Windows, Mac, and Linux, releasing on Steam July 9th. Inhabit Krog, a mysterious blue creature in a red loincloth, as he traverses a labyrinth of ladders, levers, traps, and monsters. Face 10 challenging bosses across 10 levels in arcade-style combat reminiscent of the 16-bit era.
Get the game: Itch.io
Stay in touch: Website | Twitter | Instagram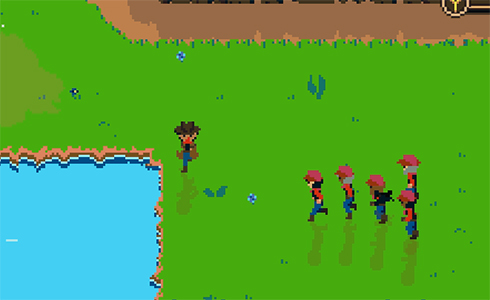 DUSTER by Coldrice Games
Duster is a Wild West roguelite survival adventure. Travel west towards California gold along side a vengeful bird spirit. Scavenge for supplies, avoid wolves, and fend off outlaws. You could die of dysentery or bear attack, so be prepared for anything!
Get the game: Steam
Stay in touch: Twitter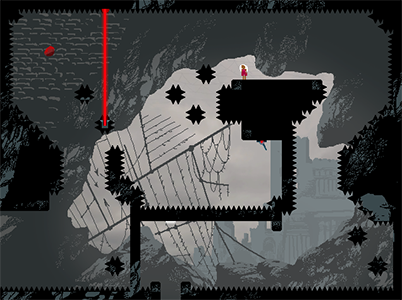 LOVE ETERNAL by Toby Alden
Love Eternal is a horror platformer set in the mind of a selfish god. Play as Maya, a child drawn into the god's psyche, and run, jump, and flip gravity to get through hundreds of unique, challenging screens. Featuring beautiful hand-drawn art by Sam Alden and a lush, atmospheric score by Emily Glass.
Stay in touch: Twitter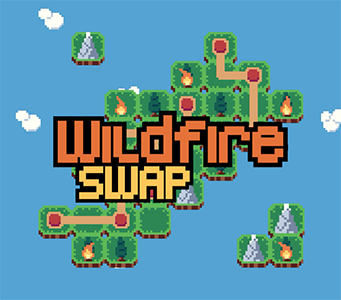 WILDFIRE SWAP by Ryan Kubik Games
Protect people's homes from raging forest fires by tile-swapping your way out of tricky puzzles in Wildfire Swap. Wildfire Swap is a puzzle game where you're presented with a grid of houses, trees, and fires. Each turn you're allowed to swap two adjacent tiles with each other to try and move the houses to a safe position. However, every time you make a swap, all of the fires on the map spread to nearby flammable tiles. Your goal is to create a fire break of cleared land between all the houses in a level and the surrounding flames.
Stay in touch: Website | Twitter
Want to show a game at a World Game Night? Apply here.
All are welcome – from solo developers and small studios to larger companies and beyond.