This class takes place over two dates: Mon, June 1st & Thurs, June 4th from 5-7pm EDT.
This class is virtual. RSVP via Eventbrite and we will send instructions and appropriate links for you to join via the email you provide per guest in your registration. Instructions will be sent approximately one hour before the event begins.
Have you ever wondered how your favorite game engine works under the hood? Felt too intimidated by engine tech to find out? Fear not! In this gentle introduction to engine programming lead by the developer behind Way of Rhea, we'll build a clone of Pong without using an engine—and maybe even add some bonus features.

This class consists of 2 two-hour workshops. Basic familiarity with any programming language is sufficient to participate, the basics of the language we'll be using in class will be covered at the start of the first workshop.
This class will cover:
Language and API intro

Game loops

User input

Vector math

Particle systems

Collision detection and response

Game logic

Engine design intro & additional resources
All attendees will receive a class packet including notes, resources, and exercises upon completion of the class.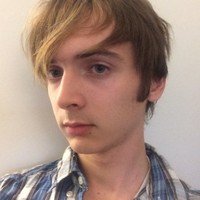 Mason is a game designer, developer, and educator.
He's currently putting most of his time into Way of Rhea, a puzzle game built on top of a custom engine and scripting language, with his studio Anthropic. As well as occasional freelance work, he previously worked on the Windows 10 release at Microsoft, internal tools at Google, and was Tech Lead on the SDK/apps team at the neural interface startup CTRL-labs which was later acquired by Oculus. He's also taught a variety of grad and undergrad game development courses at UCSC and CSUMB.
His thoughts on game programming can be found online at Anthropic's blog, as well as on his twitter.