Learning to code can be intimidating and confusing. It is hard to know where to begin, and what you need to know. Developing a strong foundational knowledge will give you the ability to play and experiment with programming, and search out new knowledge. In this class we will use HTML/CSS and JavaScript to develop a text adventure game. After this workshop you will be better prepared to learn how to program, no matter what language or engine you wish to use.
This class will cover:
Setup our Text editor

Proper file structure for HTML/CSS and JavaScript

How to manipulate HTML/CSS with JavaScript

Cover how to store data in Variables

How and when to use an Array

How to use a Loop and why it is important.

What are JavaScript Event Listeners, and how to use them.
All attendees will receive a class packet including notes, resources, and exercises upon completion of the class.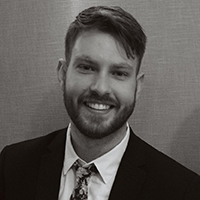 Michael is a creative developer who loves to use technology as an artistic medium. He started his coding journey in 2017 when he began to teach himself how to program using Unity. He used game development as a way to stay motivated and interested. That same year he attended the Playcrafting 8 week Unity course. Michael recently graduated from Parsons MFA Design and Technology program where he focused on Interaction, Narrative, and Game Design. He has worked with the State Museum of Art in Copenhagen as a UX designer, and the US Holocaust Memorial Museum as an Educational Game Design Resident. Michael has held a number of teaching positions, such as a Computer Programming Tutor, a Code Bootcamp instructor, and an Immersive Storytelling instructor. Now he is excited to help you with your own journey of learning how to program.