This event is virtual. RSVP via Eventbrite and we'll email instructions for you to join via the address you provide per guest in your registration. Instructions will be sent one hour before the event begins.
Playcrafting is hosting a weekly World Game Night series every Wednesday to demo and spotlight games and creators from around the world! Games have the power to transcend boundaries and connect people across the globe no matter who they are or where they're from. Tune in from the comfort of your computer as we take you on a world tour of games. Each week, you'll meet a lineup of game developers from a different place as they show you their latest and greatest. We'll have time for Q&A each week and will feature some surprises along the way!
This Week's Theme: MADE IN CHICAGO
We're headed to the windy city to showcase games and creators from Chicago!

Follow along with us: @Playcrafting #WorldGameNight
Featured Games: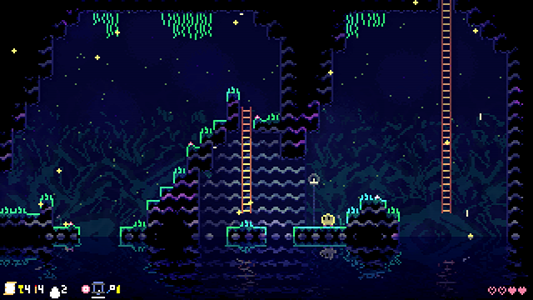 ANIMAL WELL by Shared Memory
Peel back the layers of a strange and indifferent world, while collecting artifacts that may or may not help you progress. Dense with mystery, life, and otherness — Animal Well has secrets that may remain hidden forever. It might be best to avoid the dark.
Stay in touch: Twitter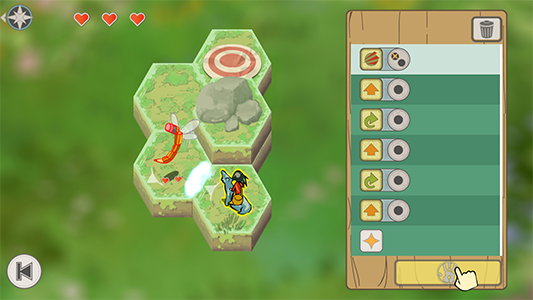 CODEMANCER by Important Little Games
Aurora needs to learn Magic to rescue her Father, but Magic in Aurora's world works the same way Programming does in ours. Designed to teach programming to kids 6-12, Codemancer introduces concepts like sequential evaluation, arguments, loops, debugging, functions, and more, all within a fantasy story any kid can enjoy.
Stay in touch: Website | Twitter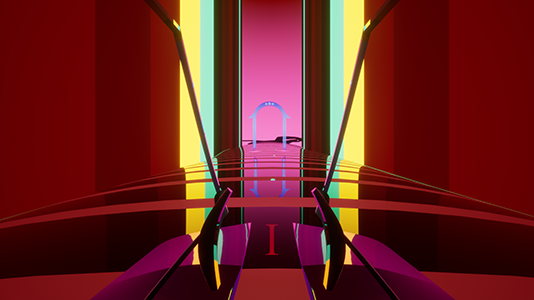 SUNRUNNER by Sean Bires
A techno fantasy road trip in a hovercar that bounds between magnetic roads across a series of eerie landscapes. The arcade-style action gameplay is presented with beat-synchronized audiovisuals and a classic "computer graphics" look. (A solo project made in Unreal Engine 4 with all-original graphics, audio and music.)
Stay in touch: Website | Twitter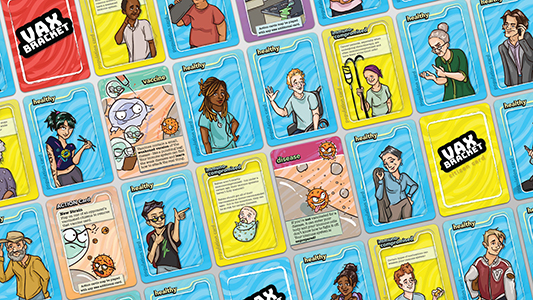 VAX BRACKET by Sam Bond
The anti-vaccination movement is a growing issue, disintegrating the vital principles of herd-immunity and endangering the population – particularly those who are immunocompromised. Vax Bracket is an educational game to combat this movement, created for groups to learn and discuss the foundational scientific principles behind vaccination, disease spread, and herd immunity. With multiple ways to win, each playthrough stays interesting and the mechanics inherently reinforce its primary learning goals; winning requires population-wide vaccination, but once a disease hits your immunocompromised citizen, you've lost. As this game is for general audiences, a low cost and portable card game provides maximum accessibility to this important information in a fun, engaging way.
Stay in touch: Website | Twitter | Instagram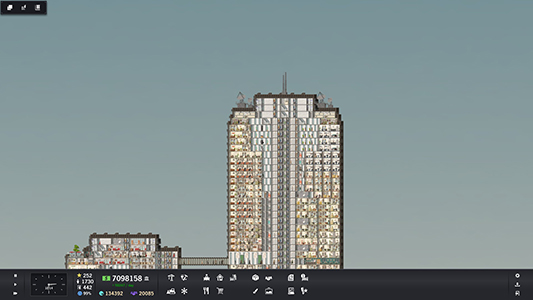 PROJECT HIGHRISE by SomaSim
Project Highrise is a skyscraper simulation game Your job as the architect and developer is to build world-famous skyscrapers that will be the envy of the entire city, masterpieces of art and engineering. But a skyscraper is more than just steel and glass, it's an intricate ecosystem, full of people that live and work in the building. They become a complex machine that needs your steady hand to keep it running smoothly and efficiently.
Stay in touch: Website | Twitter
Want to show a game at a World Game Night? Apply here.
All are welcome – from solo developers and small studios to larger companies and beyond.