This event is virtual. RSVP via Eventbrite and we'll email instructions for you to join via the address you provide per guest in your registration. Instructions will be sent one hour before the event begins.
Playcrafting is hosting a weekly World Game Night series every Wednesday to demo and spotlight games and creators from around the world! Games have the power to transcend boundaries and connect people across the globe no matter who they are or where they're from. Tune in from the comfort of your computer as we take you on a world tour of games. Each week, you'll meet a lineup of game developers from a different place as they show you their latest and greatest. We'll have time for Q&A each week and will feature some surprises along the way!
This Week's Theme: MADE IN PHILADELPHIA
Join us in the city of brotherly love to showcase games and creators from Philly!

Follow along with us: @Playcrafting #WorldGameNight
Featured Games: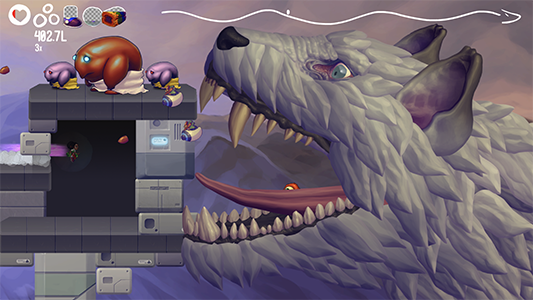 EARTHNIGHT by Cleaversoft
EarthNight is a painting brought to life and a love letter to classic arcade games. Dragons have taken over the Earth, and humanity has fled to space. You must help Stanley and Sydney skydive back to Earth while careening across the backs of massive, snake-like dragons as they soar high above the planet, all while an original chiptune soundtrack pounds away in the background.
Stay in touch: Website | Twitter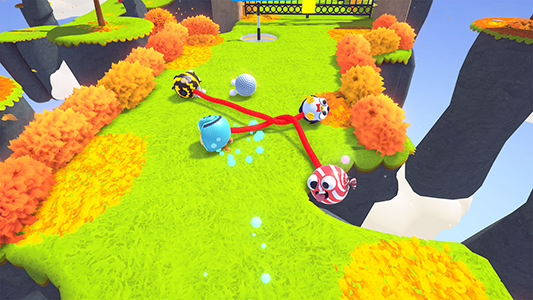 FLING TO THE FINISH by SplitSide Games
Fling to the Finish is a cooperative racing game where teammates are tethered together by a stretchy elastic rope. Get up close and personal with your partner as you share a controller to maneuver two characters bouncing, rolling, and flinging their way to the finish line!
Stay in touch: Website | Twitter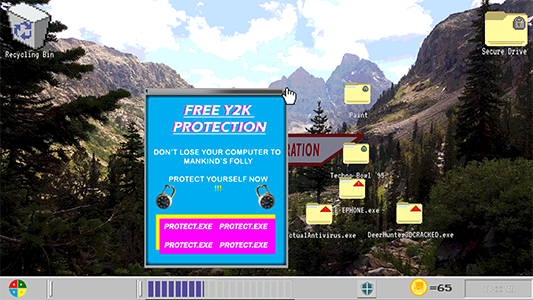 DIGITAL JANITORS by Tired Turtle Games
Digital Janitors is a desktop defense game in the style of an old-school PC. A hacker has taken your employer's network hostage, sending malicious files and malware to all the company computers. Playing as the IT Administrator for Merter Corporation, you must go to each computer in the company and excise the virus, beating back the hacker. As you beat back the hacker threat, truths about what your employer does will be revealed and players will have to question the validity of "just following orders" in an unethical corporation. Digital Janitors is a fun action game, but it's also asking whether it is better to struggle for sweeping drastic change, or work slowly from within to fix institutional injustices and right wrongs.
Get the Game: itch.io
Stay in touch: Website | Twitter | Instagram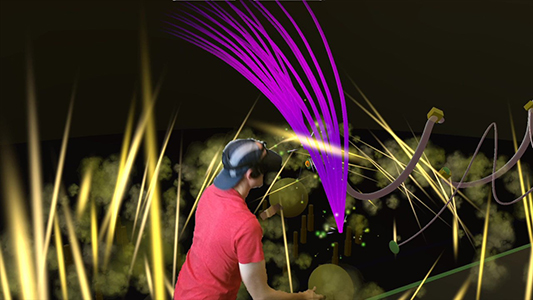 GROOVE CATCHER by Vizmoo
Groove Catcher is the rhythm game that the brings flow, groove and art. From chill and meditative to heart-pounding workouts, Groove Catcher delivers. You got your own groove to share? Great! Make some levels in our super-easy, in-game level builder, and share them online with the world on our dedicated site. We love all kinds of music so have a range of styles in the game, and it's simple to load your own for making levels.
Wishlist the Game: Steam
Stay in touch: Website | Twitter | Facebook | Instagram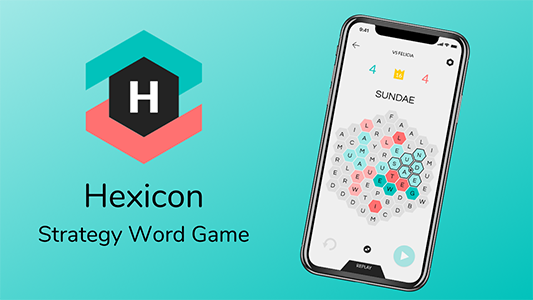 HEXICON: STRATEGY WORD GAME by Scatterbrain Studio
Hexicon is a multiplayer word game with a territory control twist. Played on a hexagonal grid of letters, two players take turns forming words while competing to capture the most tiles. This word game rewards strategic play more than having a large vocabulary. Despite its minimal aesthetic and simple gameplay, Hexicon will really make you think!
Stay in touch: Website | Twitter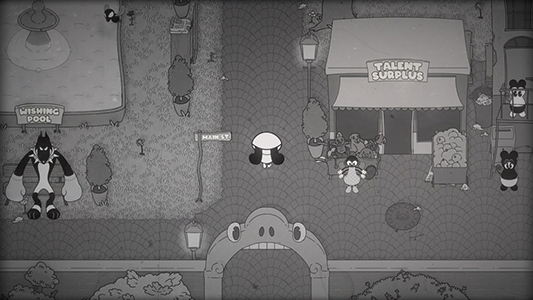 MONOCHROME RPG by DVNC Tech LLC
The Monochrome RPG is a 1920s cartoon-styled narrative adventure set in the city of entertainment, Vaudeville! In Vaudevillian society, acting ability is the most important skill to have. Conflicts are solved with staged bouts, money is made through attention and those who can't wow a crowd are left alone. Are you ready to join Otto on the adventure of a century as you help him build his troupe of singing, acting, and effects casting members?!
Stay in touch: Website | Twitter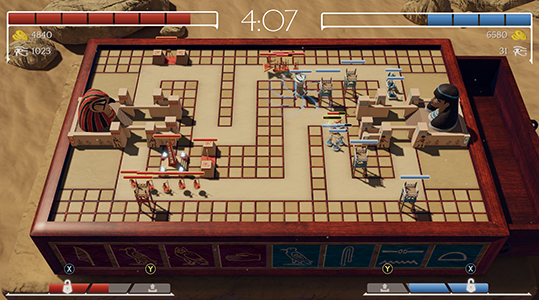 SONS OF RA by Pharaoh Hound Games
Sons of Ra is a fast-paced, two player competitive tower defense game with a full single player campaign. Players choose an Egpytian God to fight for, then send out armies, build up defenses, and unleash mighty abilities in a tug of war for domination. Sons of Ra is all about making quick decisions to stay alive and cut through your opponent.
Stay in touch: Website | Twitter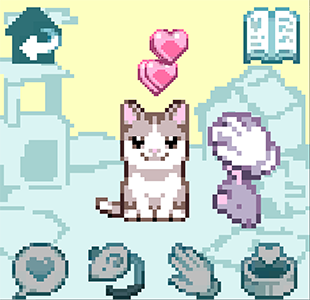 TINY HOUSE by Celeste Cottrell
A simulation game where you run a foster home taking care of pets! The game is meant to have you, the player, play the role as the one in charge of the animals. You handle one pet at a time with options on how to care for them. Each pet will have different backstories of why they have come into your care. In the game, each pet has a link to their direct foster page where you can learn about Philadelphia Animal Welfare Society (PAWS).
Stay in touch: Website | Twitter
Want to show a game at a World Game Night? Apply here.
All are welcome – from solo developers and small studios to larger companies and beyond.